1 / 11 / 2021
Save The Date
Employer Branding
Global Acceleration Hub
I've spent the past 18 years researching employer branding best practice, training & coaching leaders around the world and NOW leaders anywhere now have on-demand access to inspiring case study, next practice content and insights into the world's leading employer brands at the click of a button, ANYTIME!
​
Brett Minchington
Founder Employer Branding College
Employer Brand Strategic Foundations
Employer Brand Strategic Management
Employer Brand Analytics
& Reporting
Contemporary Practices in Employer Brand Communications &
Social Media
Employee and Customer Experience
Future Trends
in Employer Branding
Employer Brand Leader Principles & Practices
Employer Branding Mapping & Competitor Analysis
Employer Branding & Social Responsibility
Mental Health & Well-Being
Diversity, Equity & Inclusion in Employer Branding
Employer Branding & Change Management
Organizational Structure & Design
Mental Health & Well-Being
Diversity, Equity & Inclusion in Employer Branding
FAST TRACK EMPLOYER BRAND LEADERS COURSE
INDIVIDUALS, AGENCIES & CONSULTANTS
All Leader Levels
8 weeks International course
Unrivalled reputation
24/7/365 e-learning platform
Free 12 months subscription to
World's largest employer branding
online library
Study concierge
Exclusive Global Alumni
Exclusive event invitations
With access to the world's largest employer branding library of more than 600 books, case studies, published articles, whitepapers and research reports, you will be studying the latest workforce trends and learning from the latest best practices and case studies
Expert 1-1 coaching and mentoring with some of the world's top employer brand strategists during your studies will ensure you develop the confidence and capabilities required to lead an employer brand strategy at a senior level. Our coaches ensure high quality outcomes for graduates
With an Alumni consisting of Executives and Senior Managers from more than
70 countries, our certifications are the global standard and widely recognized and trusted by companies around the world as the industry's leading certification.
"Add a quote you would like to feature. Maybe it's a message from the founder or something that reflects your brand's character. Click to edit and add your own."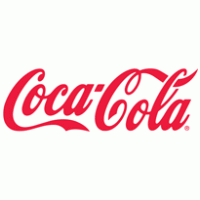 We have been trusted to train more than 20,000 leaders in more than 70 countries since 2006 including many from the world's leading brands. Our individual and group programs have established a new global benchmark for employer brand leadership capability. Our reputation is reflected in our graduate testimonials.