The World's #1
Employer Brand Leadership
Certifications
since 2011
Develop your leadership capabilities and accelerate your career.
PROUD ORGANIZERS OF
WORLD EMPLOYER BRANDING DAY
ENJOY EXCLUSIVE ACCESS TO 2023 & 2022
KEYNOTE PRESENTATIONS & SLIDE DECKS
Our individual and group Employer Brand Leadership courses are the first choice for leaders who want to learn how to develop and implement a strategic and best practice approach to employer branding, connect with passionate leaders from around the world and add a globally recognized Certification to their career experience.
Founded in 2011 with a purpose to build employer brand leadership capability in organizations to create a better and fairer world of work, our graduates from more than 70 countries are now at the forefront of the new era of employer brand leadership discovering new ways to attract, engage and retain people.
Our curriculum is focused on teaching the "Business of Employer Branding," across the full employment lifecycle. Adopting a practical case study approach, our courses build the leadership, communication, critical thinking and innovation skills required of today's modern leaders to impact at an individual, organizational and societal level.
​
Other courses only scratch the surface of the true potential of employer branding.
Many of the world's leading companies such as Accenture, LinkedIn, IBM, Amazon, Google, Coca-Cola, 3M, IKEA, EY, Indeed, Saudi Aramco, IHG Hotels Group, PwC, Roche, Shopify, BHP, Gazprom, McDonalds, Roche, Mercedes Benz, Western Union and Forbes have trusted Employer Branding College to train their leaders in employer branding since 2006.
Today's top employers recognize that an integrated approach to talent acquisition, engagement and retention across the full employment lifecycle from pre-hire to retire is required. They also recognize employer branding is not a HR, marketing or communications function, employer branding is a business function!
​
Our unique and distinct approach using the Employer Branding Ecosystem Model will allow you to identify and adapt to the key elements of systemic change in the world at work
You will learn from the industry's best employer branding resources and have access to the world's largest online employer branding library of more than 600 books, published articles, case studies, whitepapers, templates, frameworks, strategies and tools to ensure you are Certified to the highest level with the most up to date and relevant information.

Our practical and personalized approach will ensure you are able to apply your capabilities and knowledge to address complex talent attraction, engagement and retention issues facing organizations today and prepare you for leadership in a fast paced world.
THE INDUSTRY LEADING CERTIFICATION
With access to the world's largest employer branding library of more than 600 books, case studies, published articles, whitepapers and research reports, you will be studying the latest workforce trends and learning from the latest best practices and case studies
Expert 1-1 coaching and mentoring with some of the world's top employer brand strategists during your studies will ensure you develop the confidence and capabilities required to lead an employer brand strategy at a senior level. Our coaches ensure high quality outcomes for graduates
With an Alumni consisting of Executives and Senior Managers from more than
70 countries, our certifications are the global standard and widely recognized and trusted by companies around the world as the industry's leading certification.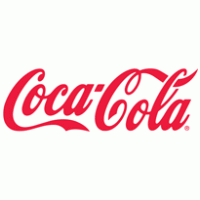 We have been trusted to train more than 20,000 leaders in more than 70 countries since 2006 including many from the world's leading brands. Our individual and group programs have established a new global benchmark for employer brand leadership capability. Our reputation is reflected in our graduate testimonials.
Contact us today to start your pathway to becoming a Certified Employer Brand Leader to the global standard.